Part 2: Interview with Rick Doblin about the Future of Psychedelic Medicine
Founder of MAPS (Multidisciplinary Association for Psychedelic Studies) talks about where its all going and why its important: the legal picture, MAPS' goal and progress with legalizing MDMA, how MAPS' efforts have changed culture over the last two decades, and MAPS history and future with ibogaine, the entheogenic root bark that interrupts opioid addiction.
READ PART ONE:
Crucified on the Cross of Self-Perfectionism, Rick Doblin's personal account of an ibogaine journey he took in 1985.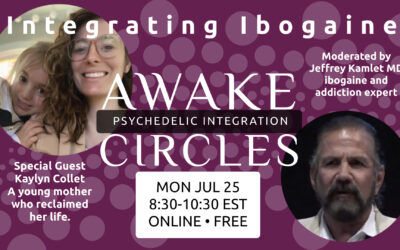 A free discussion and sharing circle about how to prepare for, navigate, and integrate a flood-dose ibogaine treatment for addiction recovery. Moderated by Jeffrey Kamlet MD, CMO, www.Beond.us, and Board Medical Advisor, Awake FEAT program to end opioid addiction. A much needed topic of discussion in the face of one overdose death every 8 minutes or so! JUL 25, 8:30 PM EST ONLINE
10  CONDUCT 6 CONFLICT 25 INNOCENCE 1 THE CREATIVE 61 INNER TRUTH 58 JOY 38 OPPOSITION 15 MODESTY 36DARKENING OF THE LIGHT 46 PUSHING UPWARD 2 THE  RECEPTIVE 62 THE SMALL GET BY 39 OBSTRUCTION 52 DESISTING 24 RETURN 2 THE RECEPTIVE 19 APPROACH...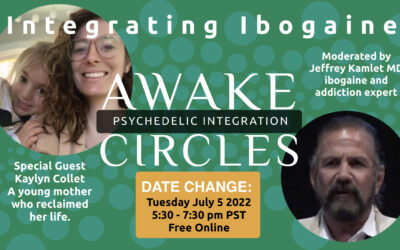 For this month's integration circle we will be having a conversation about preparing for, navigating, and integrating Ibogaine with two special guests, Dr. Jeffrey Kamlet, a doctor who works closely with ibogaine, both in the research and actual treatment arena, and Kaylyn Collett, a young mother from Minnesota who went on a journey to reclaim her life.