FOR THOSE SEEKING TREATMENT: Ibogaine the IBOGA extract is illegal in the United States and semi-legal in many other places. Because of the legal status, there is a lack of medical regulation and many questionable medical practices and shady clinics out there, so please research options thoroughly for yourself. IBOGA is serious medicine for a serious condition. Some patients are at cardiac risk with Ibogaine and can have arrhythmia during the session. There are reports of a 1 in 400 or so chance of death during treatment. The responsible clinics will take measures to mitigate the risks like pre-screening, EKG, blood-work, urine tests and more.Here you'll find a very small list of Ibogaine treatment clinics and Integration services. I have not personally experienced the treatments at any of these facilities, but I have chosen the clinics that appear to have self-imposed clinical best practices and medical safety regulations in an uncharted territory. 
FOR THOSE SEEKING TO BE LISTED IN THE DIRECTORY: This is a curated list so I would ask you to FILL OUT THE FORM as the first step, next SCHEDULE A CHAT with me, and if it looks like you meet the basic safety standards we will arrange a visit to your facility. Thanks for your interest.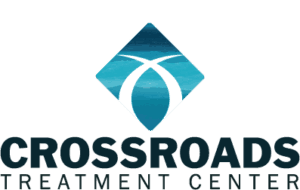 PRE-CARE AND AFTERCARE OFFERED
An individualized 3-part Ibogaine Treatment Program at Crossroads-Avante beachside recovery center in Nassau, Bahamas.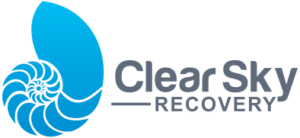 People travel to Clear Sky Recovery from all over the world to obtain ibogaine treatment. We've had the privilege of working with ibogaine for more than 20 years, and the pleasure of collaborating with countless individuals and families, on the journey to reclaiming their lives. Located in Cancun, Mexico.


Treatment For PTSD, Depression, Addiction, Trauma and Alcoholism using the "Pouyan Method"
Precare & Aftercare Programs
It is reported that preparation and post-treatment Integration are critical factors in a successful Ibogaine treatment that results in a lasting recovery. Here is a small and hopefully growing list of pre-care and aftercare providers. Our November Iboga blog intensive will share best practices for precare and aftercare. Sign up here.

We are a network of highly specialized integration coaches working virtually with clients 1:1 and in groups. Our transformational coaching services are designed to support both addiction recovery and psycho-spiritual integration work surrounding transformational experiences.

PRE & POST IBOGAINE COUNSELLING AND COACHING
ICS is relied upon by many of the biggest ibogaine providers worldwide to help prepare their clients for treatment. Our unique pre-treatment protocol enables clients to disidentify with their addictive selves, reframe their life narrative and alter the nature of their mental chatter. In doing so, they learn to use ibogaine not simply for detox, but as a tool to bring about a transformational rite of passage. Ultimately, it is the client that must have ownership of their own recovery, and our modality helps them to take control of and responsibility for their lives.
 Email: info@ibogainecounselling.org  •  Phone/whatsapp: +44 7873 331 882  •  Skype: Ibogaine Counselling Services  •  www.ibogaine-counselling.com  •  www.psychedelicsforaddiction.com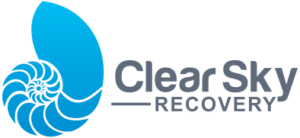 For some patients, reintegrating in a non-toxic environment, far away from the situation in which they've established, nurtured, and maintained their drug-dependence, is critical. This has a dramatic impact on reducing external stressors and triggers, and provides people with the opportunity to fully immerse themselves in treatment and learn new coping skills for staying sober upon returning to their home environment.
NGO's that Support Ibogaine Education & Research
If you are interested in partaking in an iboga session for addiction treatment, psychotherapy or personal growth, there are very important issues of which you should be aware. This ethnobotanical can have a vast therapeutic potential if used in controlled conditions, as well as some important risks if used unprofessionally. Here you find information about important issues involved in the use of iboga.
GITA envisions a world in which iboga and ibogaine, and their use, thrive naturally, and where their sacramental and therapeutic potential have been explored and articulated so that they are safely and affordably available for anyone who has a strong desire to explore, heal and grow.


With America in the grip of an opioid epidemic, we need Ibogaine treatments to be made available in the United States.
The truth about IBOGA's effectiveness with addiction needs to reach millions — users, their families, friends, the medical community, and last but not least, lawmakers. Your tax-deductible donation will help us create a movement to RESCHEDULE IBOGAINE.