Awake is a 501c3 non-profit social impact network for the entheogenic community, with the core mission of ending addiction through the FEAT Fund for entheogenic addiction treatment
We are creating a Living Library of knowledge, best practices, and sage guidance about entheogenic journeys with iboga/ibogaine, ayahuasca, psilocybin and other plant medicines whether for healing and awakening.
Learn about best practices for initiatory journeys with the master plant sacraments iboga, ibogaine, ayahuasca, san pedro, psilocybin, cannabis and the psychospiritual healing these entheogens offer
Are you an iboga or ibogaine expert? Share your best practices, methods, and insights here.
Learn more about FEAT, the Fund for Entheogenic Addiction Treatment
Add your free listing in the Entheogenic Practitioner Directory
Upload your Global Community Events with Bookings and Social Share
Join the Awake Media Coalition of Independent Contractors
Create a white-label podcast or website connected via RSS feed to the Awake community
Share a favorite video, book, meditation, or tip on Tools for Integration resource
Doctors, therapists, shamans, and integration experts: become a volunteer moderator at our free online monthly Awake integration circles
Quicken a transformation in human consciousness and culture
Our mission is help individuals end addiction by
Individual crowdfunding campaigns
Online nine-month  integration course taught by experts
Iboga/ibogaine education and training
 Awake.net is a non-profit social impact network envisioned as a collaborative gathering place for the entheogenic community to share knowledge, narratives, best practices, research, and guidance about the entheogenic experience to quicken a transformation in human consciousness and culture.
Awake's non-profit mission is to help end opioid addiction by providing individual ibogaine treatment and integration grants and guidance through FEAT, the Fund for Entheogenic Addiction Treatment. All funds and membership dues raised through this platform are dedicated to the success of FEAT.

Fund for Entheogenic
Addiction Treatments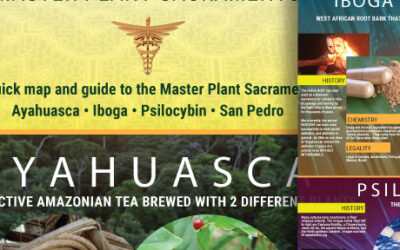 Entheogens: Master Plant Sacraments poster is a printed 17″x 52″ high-resolution art poster that is a visual map and guide to the plant sacraments ayahuasca, iboga and ibogaine, psilocybin, san pedro, and peyote. It is a labor of love created by Awake Media. All proceeds go towards FEAT the Fund for Entheogenic Addiction Treatment.