197 people die every day from opioid overdose, an unnecessary catastrophe because there is a way to interrupt and end opioid addiction. It's a medicine called IBOGA or Ibogaine that comes from the root bark of the IBOGA tree. Thousands of people have been freed from opioid addiction in a single dose with no withdrawal symptoms. IBOGA treatment is not an over-the-counter affair or a recreational drug. It's a 12-36 hour journey that powerfully affects the body, mind, and spirit. It requires a therapeutic environment and someone to monitor heart-rate, nausea index, as well as the psychic well-being of the patient. A 3-6 month integration period and plan is recommended. Few people know about IBOGA because of its legal status, and we are in an epidemic. To remedy this, Lakshmi Narayan of Awake Media, and Eric Thiermann of Impact Creative have joined forces to create a film and media campaign called IBOGA SAVES consisting of a documentary, a Phone App to reschedule ibogaine, a Blog Campaign, and an Iboga Directory.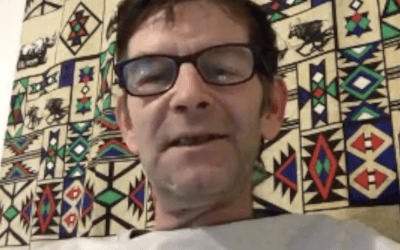 I grew up in the West End of Newcastle Upon Tyne, England, in the '70s and '80s. I always felt different from other kids, so I started to hang around all sorts of nefarious characters who introduced me to a world of different, and subsequently began using drugs to...
awake.net is a collective wisdom blog about the inner journey with entheogens, and their ability to heal addiction, trauma, and other psychological disorders as well as awaken one to higher levels of cognition and consciousness. If you would like to receive weekly 'multidimensional multimedia' in your mailbox, or share your profound entheogenic experience experience with others, please sign up below.