Here you'll find a fledgling list of Ibogaine treatment clinics, iboga retreats, and Integration therapists and coaches. I have not personally experienced the treatments at any of these facilities, but I've chosen the clinics that appear to have good reputations within the community and/or a long history of successful treatments, and who have self-imposed clinical best practices and medical safety regulations. Iboga and its active alkaloid Ibogaine are illegal in the United States but decriminalized or legal in many other parts of the world, such as Canada, Mexico, parts of Europe, and Africa. There are hundreds of "clinics" out there and a thriving underground. Due to lack of medical regulation questionable practices and shady clinics abound, so please research options thoroughly for yourself. Iboga/Ibogaine is serious medicine for a serious condition. Some patients are at cardiac risk and can have arrhythmia during the session. Ibogaine is cotra-indicated for many prescriptions, so a detox protocol prior is important. There have been some fatalities which are avoidable if the risk factors are known. The responsible clinics will take measures to mitigate the risks like pre-screening, EKG, blood-work, urine tests and monitoring the patient's vitals closely during the 12-36 hour treatment period.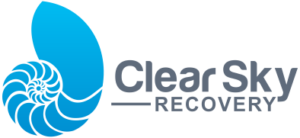 People travel to Clear Sky Recovery from all over the world to obtain ibogaine treatment. We've had the privilege of working with ibogaine for more than 20 years, and the pleasure of collaborating with countless individuals and families, on the journey to reclaiming their lives. Located in Cancun, Mexico.

Ibogaine assisted detox for cocaine, opiate, and alcohol addiction in a safe rural setting in rural Portugal

Continual Dedicated Service Since 2009
At Iboga Quest we provide a protected space for our guests to work with the healing properties of Ibogaine while processing inner material in a contemplative retreat setting. Located in the mountains of Tepoztlán, Mexico
GENESIS IBOGAINE CENTER
Fully licensed ibogaine treatment center with a state of the art medical facility.
MEDICINE HEART RECOVERY
combines integral counseling and transpersonal psychology with ancestral wisdom and indigenous technologies that stimulate new understanding through expanding states of being.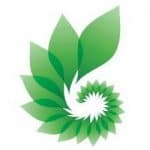 Spiritual retreats and therapeutic ceremonies with iboga or ayahuasca in Costa Rica.
INTEGRATION THERAPISTS, COACHES, AND PROVIDERS
It is reported that preparation and post-treatment Integration are critical factors in a successful Ibogaine treatment that results in a lasting recovery. Here is a small and hopefully growing list of pre-care and aftercare providers.  JOIN THE DIRECTORY OF INTEGRATION THERAPISTS & COACHES.

We are a network of highly specialized integration coaches working virtually with clients 1:1 and in groups. Our transformational coaching services are designed to support both addiction recovery and psycho-spiritual integration work surrounding transformational experiences.

INSCAPE RECOVERY
An integrative addiction treatment and ibogaine aftercare program that combines indigenous plant medicines with naturopathic systems, phytotherapy and psychotherapy. 
920-574-5822 (DAVID)
505-316-2471 (JOE)
PRE & POST IBOGAINE COUNSELLING AND COACHING
ICS is relied upon by many of the biggest ibogaine providers worldwide to help prepare their clients for treatment. Our unique pre-treatment protocol enables clients to disidentify with their addictive selves, reframe their life narrative and alter the nature of their mental chatter. In doing so, they learn to use ibogaine not simply for detox, but as a tool to bring about a transformational rite of passage. Ultimately, it is the client that must have ownership of their own recovery, and our modality helps them to take control of and responsibility for their lives.
ANA HOLUB & CLEAR PATH TO PEACE
Integration Coaching • Healing Modalities • Precare and Aftercare • Addiction Recovery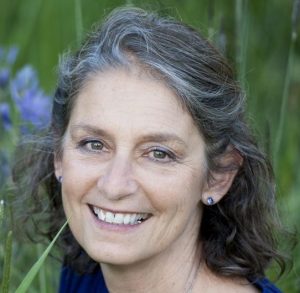 Ana Holub, MA, teaches forgiveness and recovery from addiction as a counselor, author, poet and educator. She holds a BA in Peace Studies and an MA in Dispute Resolution from Pepperdine University School of Law. Ana was honored as a Champion of Forgiveness by the Worldwide Forgiveness Alliance. She is a frequent speaker on the use of entheogens for forgiveness, inner healing and deep spiritual liberation. Her written work includes the book, Forgive and Be Free, and an online course called Forgive and Be Free of Your Addictions. 
RESEARCH & POLICY CHANGE ORGANIZATIONS
CRI is committed to remaining neutral and unbiased, providing quick access to a compilation of all research, from the acclaimed to the esoteric, detailing the medicinal uses of psychedelic medicines, in particular Ibogaine and 5MeO-DMT in a variety of settings. Our offerings include original summaries and a collection of outside resources describing the medicine as well as expert consultations for professionals and organizations in the field.
If you are interested in partaking in an iboga session for addiction treatment, psychotherapy or personal growth, there are very important issues of which you should be aware. This ethnobotanical can have a vast therapeutic potential if used in controlled conditions, as well as some important risks if used unprofessionally. Here you find information about important issues involved in the use of iboga.
GITA envisions a world in which iboga and ibogaine, and their use, thrive naturally, and where their sacramental and therapeutic potential have been explored and articulated so that they are safely and affordably available for anyone who has a strong desire to explore, heal and grow.

MAPS has completed two observational studies of the long-term effects of ibogaine treatment on patients undergoing therapy at independent ibogaine treatment centers in Mexico and New Zealand.
GET LISTED IN THE DIRECTORY
FOR CLINICS AND RETREAT CENTERS SEEKING TO BE LISTED IN THE DIRECTORY: This is a curated list so please FILL OUT THE FORM as the first step, next SCHEDULE A CHAT second, and if you meet the basic safety standards we will arrange a visit to your facility. 
PSYCHEDELIC INTEGRATION THERAPISTS & COACHES PLEASE FILL OUT THE FORM.


With America in the grip of an opioid epidemic, we need Ibogaine treatments to be made available in the United States.
The truth about Iboga/Ibogaine's effectiveness with hard addiction needs to reach millions — users, their families, friends, the medical community, and last but not least, lawmakers. Your tax-deductible donation will help us create a movement to RESCHEDULE IBOGAINE.
awake.net is a collective wisdom blog about the inner journey with entheogens, and their ability to heal addiction, trauma, and other psychological disorders as well as awaken one to higher levels of cognition and consciousness. If you would like to receive weekly 'multidimensional multimedia' in your mailbox, or share your profound entheogenic experience experience with others, please sign up below.