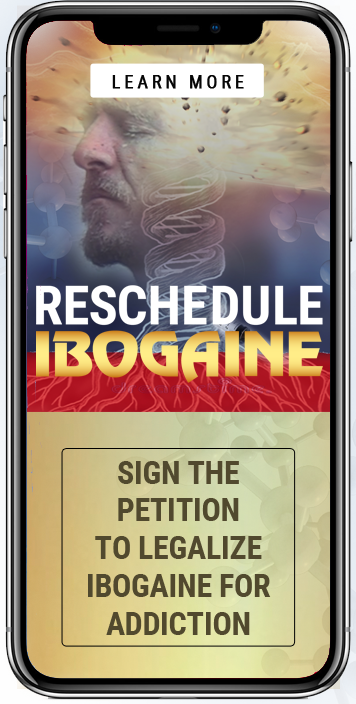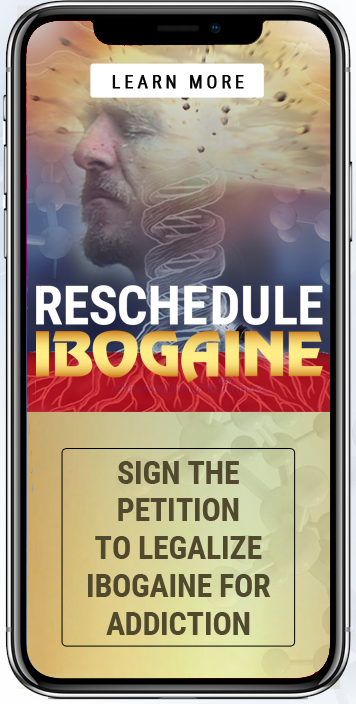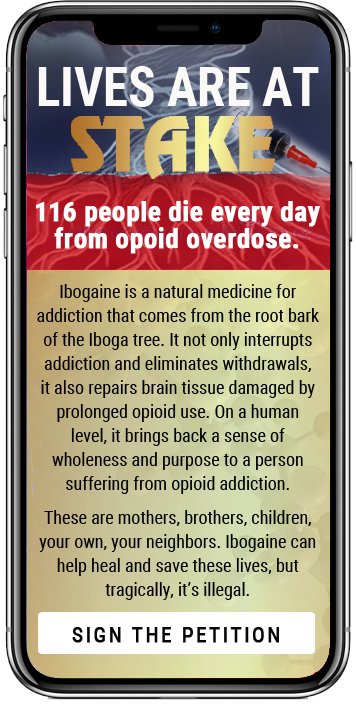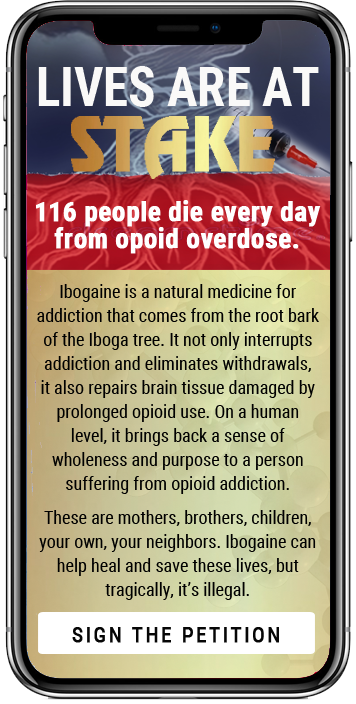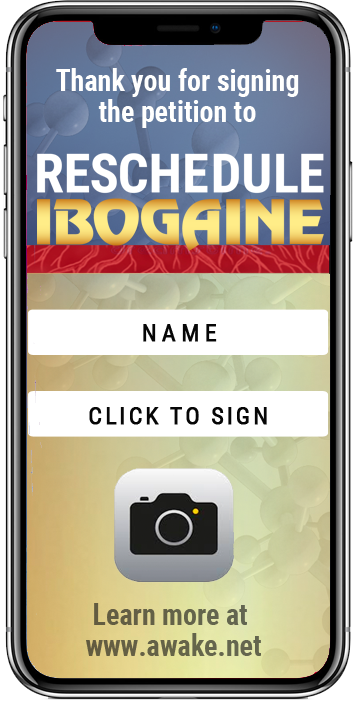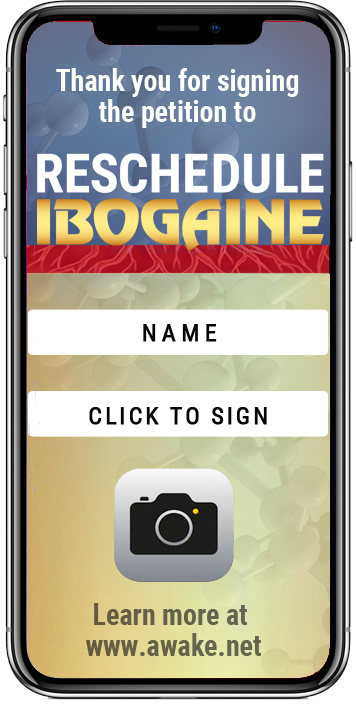 What needs to happen to change the laws around Ibogaine?
Both the general public and the lawmakers need to hear about the benefits of IBOGA for opioid addiction. And that's why we're raising funds to make the RESCHEDULE IBOGAINE app as a tool to easily share the knowledge about IBOGA, and to initiate a social justice movement to change the laws in a timely manner.
What does 'timely' mean when you're dealing with 197+ overdose deaths a day? We need our lawmakers to take immediate action. We need everyone's help to make that happen. That's why we're making this app to collect signatures and exercise the will of the people.
Get notified when the app launches.
awake.net is a collective wisdom blog about the inner journey with entheogens, and their ability to heal addiction, trauma, and other psychological disorders as well as awaken one to higher levels of cognition and consciousness. If you would like to receive weekly 'multidimensional multimedia' in your mailbox, or share your profound entheogenic experience experience with others, please sign up below.