Ancestral Medicine Weekend Retreat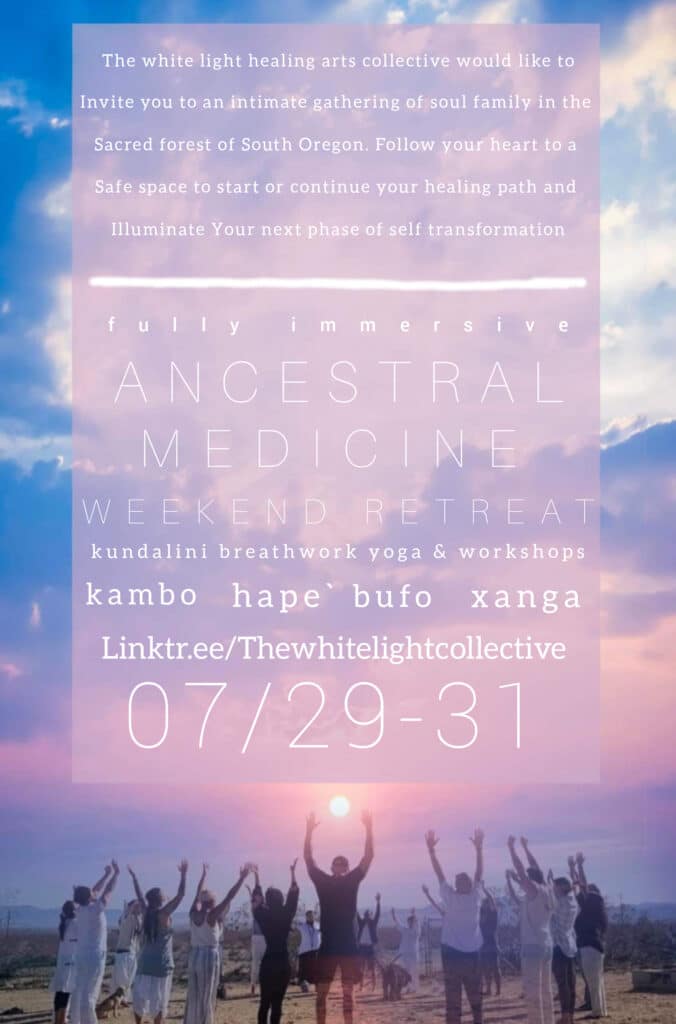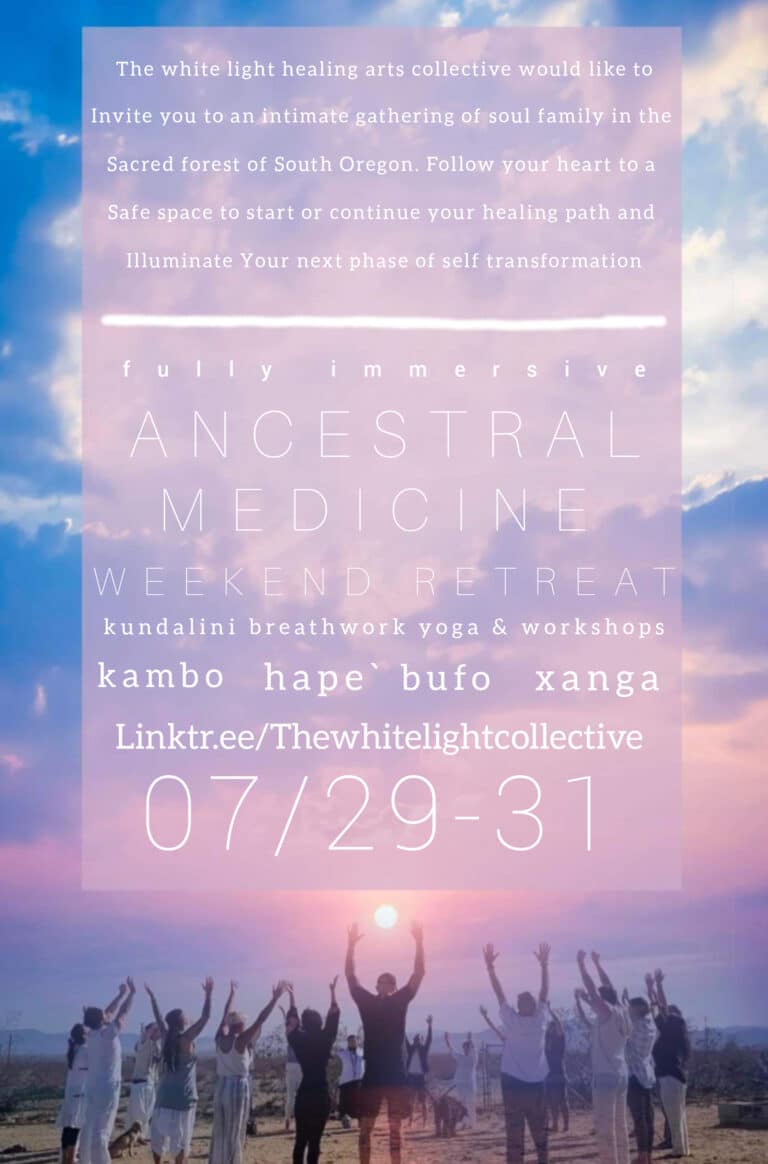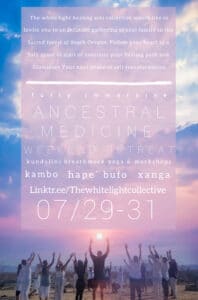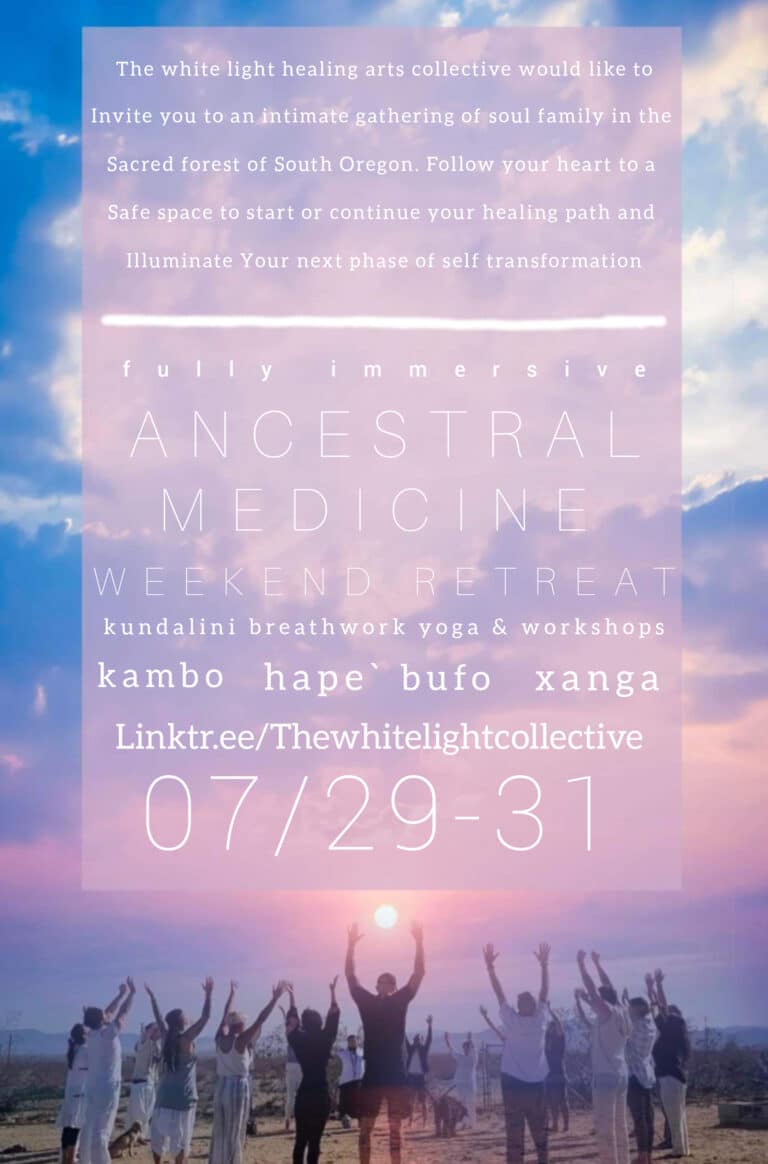 07/29/2022  to 07/31/2022
04:00 pm to  04:00 pm
PST Los Angeles Time
🐸 Feeling called to awaken your highest and most authentic reality ? Join @thewhitelightcollective for our next transformational healing retreat 🏕
🌞 We join as a tribe in the Sacred forest 🌲 of Southern Oregon to commune with creation and awaken the inner healer inside us all.
🕉 In this safe container, on sacred land, a supportive energetic vibration encapsulating our ceremonial space, we will journey to a place of transcendental bliss, where our inner wounds and our physical ailments can be released and let go back into the Mother that birthed us 🌎
🐸 💕 We have experienced and compassionate guides who have really walked the path they offer you a hand in 🙏🏾 Our #1 concern is for your journey and safety. 
✌️ We always offer free integration on a multifaceted platform in our circles with our family because we are all family 👪 ❤️
💕 This will be a transformative, fully immerse retreat weekend 💕
🕉 @mystic.healing.arts will be leading workshops in tools that help support your awakening process.
🧘‍♂️ Through these ancient spiritual methods of breathwork, asana, and mantra, we activate and sustain these higher levels of vibration while on retreat.
⚡️ Please consider to rsvp as soon as possible as camping spots are limited 🏕
Thewhitelightcollective@yahoo.com
Uploaded by:
Recommend

0

recommendations
Published in 2022, Events, Past events